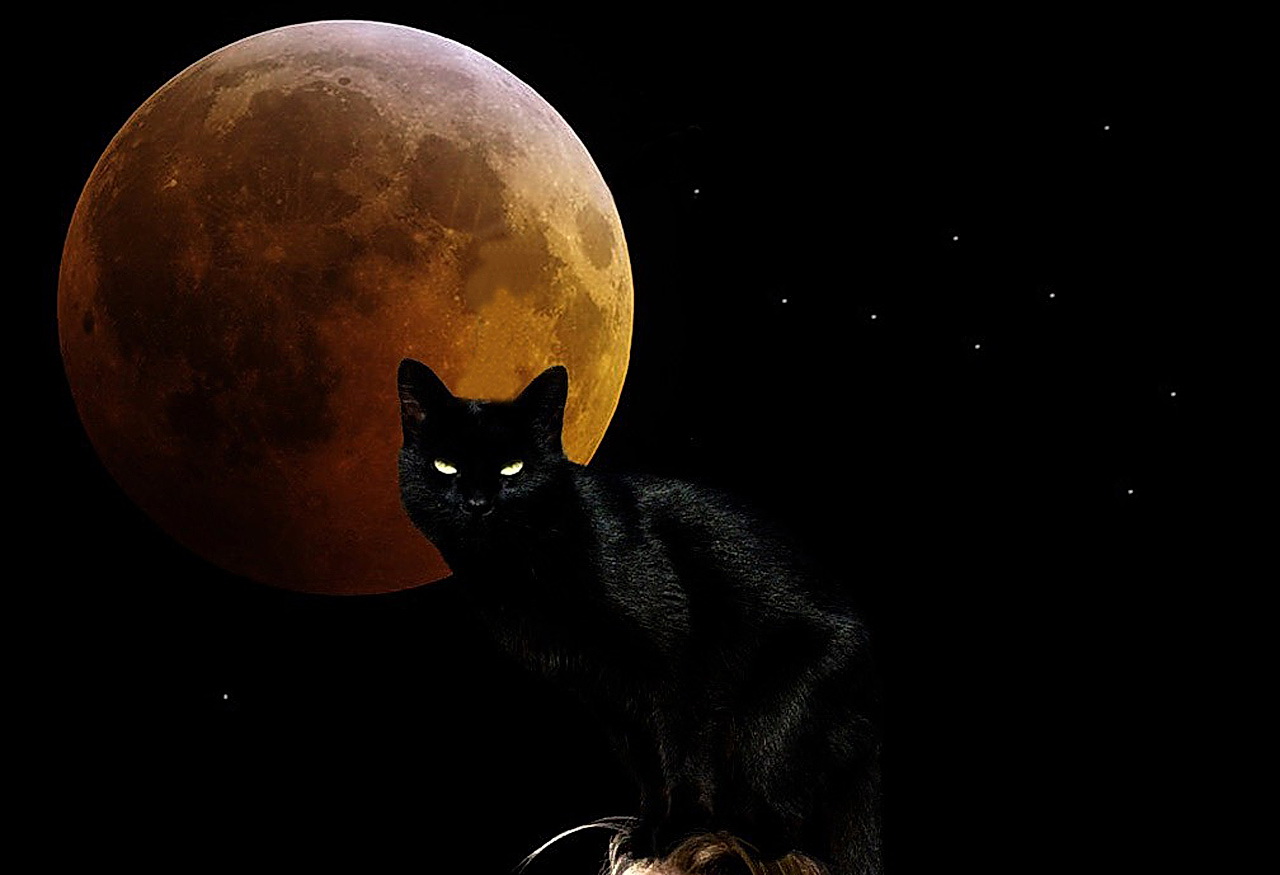 Blessed Be my little Witch. To those who came before and those who will come after, know that the Goddess is with you always. Thank you all my dear readers…be blessed. ~GrannyMoon
Dark Moon – Time to Rest
New Moon – Time to Begin New Projects; Birth; Attraction
Waxing Moon – Time to Grow; Increase
Full Moon – Time to be Fulfilled; Abundance
Waning Moon – Time to Banish; Decrease
Last Sliver of Moon – Time to Die; Letting Go
Dark Moon – Time to Rest Again
)0(
Light A Candle Today!
In many different traditions lighting a candle is a sacred action. It expresses more than words can express. It has to do with gratefulness. From time immemorial, people have lit candles in sacred places. You may want to begin or end your day by the sacred ritual of lighting a candle on this gratefulness. Or you may want to light a birthday candle for a friend. One single guideline is all you need: Slow down and do it with full attention.
)0(
Herb of the Year for 2021: Parsley (Petroselinum crispum, named by the International Herb Association.
SEPTEMBER 20, 2021: HARVEST MOON
Reap what you have sewn as the Harvest Moon rises on September 20 at 7:55 p.m. Eastern. The Harvest Moon is the name given to the Full Moon in either September or October, depending on the timing of the Fall Equinox. Whichever month's Full Moon is closest to the Equinox wins the title. In 2021, it's September.
Goddess Month of Month of Mala runs from 9/6 – 10/2
Celtic Tree Calendar: Sept 2 – Sept 29 – Bramble/Vine
THE CURRENT MOON PHASE: FULL MOON
Time: Approx. 14 days after New Moon (energy lasts from three days before to three days after actual full moon)
Goddess Aspect: Mother
Associated Goddesses: Danu, Cerridwen, Gaia, Aphrodite, Isis
Magickal Attributes: FRUITION Manifesting goals, nurturing, passion, healing, strength, power. Workings on this day are for protection, divination."extra power", job hunting, healing serious conditions Also, love, knowledge, legal undertakings, money and dreams.
High Priestess Training with GrannyMoon
The entire course takes 15 months to complete (four levels). Tuition covers lessons, assignments, and instructor feedback. In addition, students may download guided meditation exercises and be eligible for Sabbats, Esbats, and retreats with the Sisterhood. The entire fee for each level is $120 (payment plan available), sixteen lessons in each level, except the last.
Ceremonial Cords and frame-able Completion Certificates are awarded as members complete each level.
Level I – Initiate of the Sisters of the Burning Branch – White cord
Level II – Adept of the Sisters of the Burning Branch- Red cord
Level III – Priestess of the Sisters of the Burning Branch- Black cord
Level IV – High Priestess of the Sisters of the Burning Branch – Green cord
You May Also Be Interested In:
http://goddessschool.com/Paganstudies/index.html
http://www.goddessschool.com/courses/natural/naturalwitch.html
http://goddessschool.com/Paganstudies/healingarts.html
)0(
Earth Signs and Omens in Nature Course
Uncover the hidden mysteries of nature. The course covers signs and omens, communication, seasonal rites, trees and shrubs, flowers, plants and weeds, herbs, plant magick, the Guardians of Nature, and much more. http://goddessschool.com/courses/earthsigns/index.html
)0(
Learn About Herbs with GrannyMoon!
There are 10 lessons in each level and there is no time limit for completion. You may study at your own pace! There are no texts to purchase.
http://goddessschool.com/Paganstudies/healingarts.html
The cost for Level 1 is $50.00 or the entire Healing Arts Course (1-3) for $150.00, which includes a free Reiki certification course when all three are ordered!
)0(
The Goddess School Grimoire
http://www.lulu.com/shop/sotbb-Goddess-school/the-Goddess-school-grimoire/hardcover/product-762380.html
Hardcover: $39.45
Softback: $26.95
eBook (PDF): $6.25
The Goddess School Grimoire is a collection of recipes, artwork, poetry, prose, prayers, rituals, spells, and practical Goddess wisdom put together by the teachers, students, alumni, and friends of The Sisters of the Burning Branch Goddess School. The sisterhood is dedicated to restoring spiritual balance by returning the Divine Feminine to her rightful place and by assisting women in their personal and spiritual development. Since being founded by Head and High Mother Priestess Grandmother Moon in 2000, The Goddess School (www.Goddessschool.com) has grown into a large and beautiful global community of women.
Coventry Creations 2021
BHC Newsletter Reta
September 20, 2021 – September 26, 2021
This week is a mixed bag of tricks, cosmically speaking. We start off with a Full Moon in Pisces (see above) and a beautiful aspect (a trine) between Mercury and Jupiter. If you need to sign contracts or secure a deal, take advantage of this opportunity before Mercury turns retrograde next week. Otherwise, you will spend the first part of the week focused on the future and your mood should be rather optimistic.
Despite the lighthearted energy at the beginning of the week, Wednesday and Thursday will bring a double dose of trouble as Mercury squares Pluto and Venus opposes Uranus. Be careful when interacting with others on Wednesday because Mercury square Pluto can spawn arguments if you are feeling frustrated with the people around you. The best way to work with this energy is to look within at what you can change about yourself rather than attempting to force your will upon others. On Thursday, Venus opposes Uranus in Taurus. Unresolved tensions in relationships could lead to sudden upsets and disappointments. Avoid starting new relationships at this time.
The ray of sunshine midweek may be quite literal as the Sun moves out of Virgo and into Libra. Although tensions may be high, the Sun in Libra may be balanced enough that people respond to energies proactively rather than reactively.
This weekend, it's time to get the job done as energetic Mars trines Saturn. You will easily be able to take care of duties and obligations under this influence. Focus on activities that need immediate attention.
Recommended Candle: Problem Solving (Blessed Herbal), Lakshmi (World Magic), Happy Home (Blessed Herbal), and Full Moon (Astro Magic)
Here's what you missed on CoventryCreations.com this week…
Full Moon in Pisces on September 20, 2021
The Full Moon occurs on September 20th in the sign of Pisces. Get out your snorkel, it's time to swim. Your intuitive faculties will be at their peak, so it's time to do magic that will help you enhance your intuition and focus on your dreams, meditation, and connecting with spirit.
)0(
AUTUMN EQUINOX SEPTEMBER 22, 2021
September 15, 2021
So much is going on in our world right now the Pandemic, hurricanes, wildfires, earthquakes, floods, loss of work and most important the loss of loved ones. It's time to welcome in the Fall Autumn Equinox. This will be a time that we can use for quiet and silence. Our minds have been racing nonstop and in the midst of all this chaos the autumn equinox's brings to attention the fact that everything does change. Nothing remains the same and that's something you need to hold on to right now.
The September Fall/Autumn Equinox occurs the moment the Sun crosses the celestial equator – the imaginary line in the sky above the Earth's equator – from north to south. This happens on September 22 – 24 and will mark the Autumnal Equinox which signals the beginning of Fall in the northern hemisphere (our friends in the southern hemisphere are celebrating the Spring Equinox). There will be an equal amount of light and darkness during this time, and afterwards the nights grow longer and we head towards winter.
For us in the Northern Hemisphere, people are enjoying the cooler days of autumn even as preparations for winter are underway.
Autumn Blessings
Fall is my favorite season. I seem to come alive more at this time than any other time of the year. I have always noticed the change that comes over me this time of year. Although the nights are getting cooler, the days are still warm, and there is something magical in the sunlight, for it seems silvery and indirect.
It's also such a powerful spiritual time of year. Equinox's are powerful portals and crossing points. The veil between the two worlds thins and it's the perfect time to communicate with deceased loved ones, ancestors, angels, and spirit guides.
This year the Autumn Equinox falls two days after the Harvest Full Moon. This is a time of a powerful 3 Day Galactic Portal time and the Birthing of The Shift: whereby there is a wonderful Opportunity to set the pattern/s of your Life to exactly how YOU want it to look, like or be. A beginning of a true quickening of "Realty" shifts based on your "output" of energies of your thoughts, words, intentions, and deeds.
A great time for creating with an open -heart based Consciousness. Positive, loving, benevolent, life affirming, compassionate energies bring quick" like" experiences.. On the other hand, Negative, harmful energies No longer have the use or support of Universal Life Force and so will falter…So.. May All Blessings and Good be Yours! Create Wonderfully and Joyfully!
Equinox, meaning "equal night", has its share of folklore and tradition as well. Some are rooted in Mythology; others are more grounded and carry their tradition to this day.
Folklore surrounding Autumn Equinox included the following:
In Greek mythology, Persephone (formerly named Kore) returns to the Underworld on Autumn Equinox to live with her husband, Hades, for half a year after living on Earth with her mother, Demeter, starting at Vernal Equinox.
Higan (meaning "the other shore"—nirvana), a Buddhist memorial service, occurs around the time of Autumnal Equinox (as well as Vernal Equinox), for seven days and serves to comfort ancestral spirits with loved ones visiting family graves.
Michaelmas, the Christian holiday honoring the Archangel Michael, has pagan roots in Autumn Equinox—end of harvest time, the marking of shorter days and longer nights, as well as the expulsion of Lucifer from Heaven by Archangel Michael. Michael is a warrior angel and will fight battles for you if you ask him.
Mabon, the Witch's Thanksgiving. Mabon was a Welsh god and the male "counterpart" to the Persephone myth. Taken from his mother while only days old, Mabon gestates in the womb of Modron (the Great Mother) waiting to be reborn.
Clearly, this time of year has a variety of cultural observances spread around the world, diverse in custom, yet united in season. This September, when experiencing one of the biannual "Balancing of Nature", remember the multitude of celebrations that share the advent of Autumn.
The sun is rising later now and nightfall comes sooner. This is our autumn equinox, when the days are getting shorter in the Northern Hemisphere. At this equinox, day and night are approximately equal in length. For us in the Northern Hemisphere, people are enjoying the cooler days of autumn even as preparations for winter are underway
A great time for creating with an open -heart based Consciousness. Positive, loving, benevolent, life affirming, compassionate energies bring quick" like" experiences.. On the other hand, Negative, harmful energies No longer have the use or support of Universal Life Force and so will falter…So.. May All Blessings and Good be Yours! Create Wonderfully and Joyfully!
Autumn Cider
To welcome in this beautiful and magical season use some of the following to embrace all that is good.
Incense or scents to use: Pine, sage, sweetgrass or myrrh.
Seasonal Herbs: Rue, yarrow, rosemary, marigold, sage, walnut leaves and husks, mistletoe, saffron, oat leaves, apple.
As a Spiritual Advisor on I am able to help you move forward in your life with one of my services. Click Here for Discount
Autumn blessings,
Cherokee Billie Spiritual Advisor
)0(
Llewellyn's Spell A Day
Pine Cone Prosperity Spell
SEPTEMBER 19, 2021 BY THORN MOONEY
Here, we'll combine a classic fall craft with a little abundance magic. You'll need string, some pine cones, peanut butter, a spreading utensil of some kind, birdseed, and a plate.
Begin by tying a loop of string to the end of a pine cone—make it as long as you need to in order to hang your finished treat from an outdoor tree or plant hook! Next, use a butter knife or spoon to spread peanut butter generously on the pine cone. Be sure to get it into the crevices! Pour birdseed onto the plate, then roll the peanut butter–covered pinecone in the seed, coating it. As you roll, imagine your household full of warmth, health, and prosperity. Say:
By bird and cone and hearty seed,
We welcome friends come round to feed.
Of warmth and love in winter's chill,
May all who dwell here get their fill.
Hang your pine cones outside and enjoy watching the critters who snack on them!
)0(
Harvesting Prosperity
SEPTEMBER 18, 2021 BY DEBORAH BLAKE
We are in the midst of the harvest season, which is a perfect time to work on magic for prosperity and abundance. You can use this simple spell at any time, but it is especially nice if you can do it either at noon in a patch of sunshine or during the full moon.
Take a pretty bowl and fill it with fresh fruits and/or vegetables. Make sure they are practically spilling out, to represent the abundance of the season. Place your hands around the sides of the bowl and feel all that fabulous energy. Send out appreciation for the bounty of the earth and think about manifesting that bounty in whichever ways you need it most. Then say:
Gods of the harvest,
Abundant and overflowing,
Let that abundance come into my life
In whichever ways are best for me,
And grant me prosperity
In any and all positive forms.
So mote it be.
)0(
Empress Card for Birthing Project Goals
SEPTEMBER 17, 2021 BY BLAKE OCTAVIAN BLAIR
We all have ideas for projects in cubating in our minds. Here is some motivation magic to get them started! Find an image of the Empress card from your favorite tarot deck. The Empress represents fertility and bringing new life—qualities we want to home in on for our project. Gather a tealight candle and a carnelian stone. Put the image of the tarot card on your altar, and set the carnelian near the candle. (Make sure you burn the candle in a safe holder.) On a small piece of paper, write things you'd like to accomplish today to get your project started, even if they're small preliminary steps. Put your list under the candleholder and carnelian, then light the candle and visualize accomplishing your goal. Let the candle burn all the way down on its own, supervised and in a safe holder. When the candle is out, carry the charged carnelian with you for energetic oomph.
)0(
The Cleansing Pool
SEPTEMBER 16, 2021 BY STORM FAERYWOLF
Even if we don't think we need to do cleansing work, guess what? We do. We are receiving messages and energies each and every second of every day, and most of the time we are completely unaware of this. We need to periodically clear out these extraneous energies before they begin to fester. Think of it as spiritual and magical hygiene.
For this spell, gather these items:
* A white candle
* A large bowl of water
* Some sea salt
* Some fresh mint
Safely light the candle. Focus your awareness into the bowl of water. Imagine it is fresh and pure. Sprinkle a bit of salt into it, then crush and add some mint. Place your hands over the bowl, infusing it with life force, and say:
I conjure forth the crystal pool
With healing waters clear and cool.
Wash your face with the water, then your hands. Extinguish the candle and use it the next time you wish to perform this cleansing. Use the rest of the water to sprinkle around and/or outside your home.
)0(
Balance Meditation
SEPTEMBER 15, 2021 BY ELIZABETH BARRETTE
Au tumn is a time of balance. Light and dark, heat and cold, are moderated in this season. It's not just about balance in nature, though. It's also about balance within, work-life balance, and other personal aspects.
For this moving meditation, you will need a wobble board, a yoga ball, a bicycle, or another balance tool. First pay attention to your body. Think about how balanced you feel (or not). Climb onto your balance tool. Feel for your center of gravity. It should help you find your balance. Tilt your weight gently to feel the shifts, taking care not to fall off. Feel your awareness of gravity and your vertical axis. Visualize how the earth spins, always moving, always balanced. Think about different areas of your life. Are you doing too much of one thing and not enough of another? Feel how your balance shifts along with your thoughts. "Heavy" thoughts have weight! Imagine doing something different and see if that shifts your balance. After you finish meditating, go change one thing.
)0(
Summer Lovers
SEPTEMBER 14, 2021 BY NAJAH LIGHTFOOT
Love is in the air. The nights are warm and the stars are bright. There is laughter and romance in the night.
Your beloved may be with you or far away, or you may pine for love to come and stay.
On this night as the summer winds blow, become one with nature and watch your love grow.
Draw a bath or run a shower. Sprinkle rose petals in the water. Cup your hands and gently pour water over your head.
Acknowledge the healing, loving gentleness of water as it flows over your head and onto your body.
Cross your arms and hug yourself, for we must love ourselves first before we can love others. Visualize the love you desire.
Step from your bath and safely light a candle. Let it burn bright, and hopefully the love you seek will be in your dreams tonight!
Be sure to extinguish the candle.
)0(
Chocolate Meditation
SEPTEMBER 13, 2021 BY SAPPHIRE MOONBEAM
September 13 is known as International Chocolate Day. In ancient times the Mayans and Aztecs used the base ingredient in chocolate during rituals to enhance their connection to the spirit world. Since chocolate releases endorphins that promote peaceful, loving feelings, meditating with chocolate can help you ease into the process.
Sit in a comfortable position and take three deep breaths. Place a small piece of chocolate in your mouth and let it melt onto your tongue. A more pure form of chocolate with less sugar is the most beneficial to connect you with spirit via meditation. As the chocolate slowly dissolves in your mouth, close your eyes and focus on going deep within while being mindful of the present moment. Relax and trust the guidance that you receive from your inner teacher and the wise whispers from your spirit guides.
)0(
Heartwings Love Notes 1000 How It All Began
Heartwings says," Beginnings are important to honor."
The beginning of Heartwings Love Notes goes back to my childhood, when I decided I wanted to be a writer. Of course, as a child that meant I wanted to write stories, and I did. Making them into little books I would illustrate them and give them to my mother, who lavished praise on me, encouraging me to keep on writing. For a while, as an adult I tried writing stories however, it was difficult for me to come up with good plots and my submissions to magazines were rejected.
I started writing articles when, as a married adult, I wrote publicity for an amateur theater group I belonged to. Then came the Confidential Chat, a feature in the Boston Globe where readers could, using pen names, write in with queries, comments, advice and recipes that were published on their pages. Pomander's Child–my pen name–wrote lots of letters and enjoyed exchanging ideas with other chatters. I still have one or two recipes with pen names attached.
Fast forward through many busy years to our move to Virginia, where our mentor there encouraged me to write a newsletter. I called it Peacemail. It began as a pasted-up letter of one sheet, then two. As the years went by and we moved back to Massachusetts, it became a four-page newsletter mailed monthly to a good number of subscribers. Our home, where we had monthly Peace Potlucks and meditations, became the Grafton Center for inner Peace. Every month friends came over to help fold and stuff the envelopes I mailed out.
After ten years I retired Peacemail. An internet friend suggested I do an online publication. By then I emailed my Good Earthkeeping column in to the Grafton News, why not an internet newsletter for friends? I set to work, and after various experiments, my short and simple Heartwings Love Note was born. It has been and continues to be my joy to share my ideas as well as my monthly recipes more widely. My aim is to provide my readers a fresh perspective on some of the more difficult yet common aspects of life. Too, I hope to be of help, and occasionally even to entertain.
May you continue to enjoy and hopefully to benefit from my writing.
Blessings and best regards, Tasha Halpert
How am I doing? Please let me know. I treasure my readers' responses. Suggestions and questions are always welcome. Please write to me at tashahal@aol.com, for more Love Notes, visit http://www.heartwingsandfriends.com.  
)0(
Peace
Peace starts within us — we cannot bring to the world what we do not have to offer.
Often we look at the outside world and find it in a state of seeming chaos or disorder. We feel compelled to transform the situation from one of turmoil into one of peace, yet we are often disappointed in our best attempts to do so. One reason for this is that we cannot bring to the world what we do not have to offer. Peace starts in our own minds and hearts, not outside of ourselves, and until its roots are firmly entrenched in our own selves, we cannot manifest it externally. Once we have found it within, we can share it with our family, our community, and the whole wide world. Some of us may already be doing just that, but for most of us, the first step is looking within and honestly evaluating the state of our own relationship to peacefulness.
Interestingly, people who manifest peace internally are not different from us; they have chattering thoughts and troubled emotions like we all do. The difference is that they do not lend their energy to them, so those thoughts and feelings can simply rise and fall like the waves of the ocean without disturbing the deeper waters of peacefulness within. We all have this ability to choose how we distribute our energy, and practice enables us to grow increasingly more serene as we choose the vibration of peace over the vibration of conflict. We begin to see our thoughts and feelings as tiny objects on the surface of our being that pose no threat to the deep interior stillness that is the source of peacefulness.
When we find that we are able to locate ourselves more and more in the deeper waters and less on the tumultuous surface of our being, we have discovered a lasting relationship with peace that will enable us to inspire peace beyond ourselves. Until then, we help the world most by practicing the art of choosing peace within.
)0(
A 21st Century Wheel of the Year: Cultivating Receptivity at the Fall Equinox
by Dana – The Druid's Garden
The Fall Equinox is traditionally about harvest, harvesting the fruits of your labor and the fruits of the land in preparation for the coming of winter. This model of the wheel of the year focuses on earned outcomes: you've planted your crops, you've tended them all season, you've invested the time, and now, you are able to receive the rewards of your efforts. And a lot of our own understanding of the celebration of these seasons works on that narrative: planning, planting, tending, harvesting, and the cycle of the seasons. This same cycle is expected, perhaps, anticipated, in our everyday lives. For example, if you put the effort into getting degrees and starting a career, or if you put in a ton of hard effort at your workplace, you will eventually be rewarded with a harvest, a payoff, and a sense of stability. There's this large sense that if you put your time in, then your harvest and rewards will come.
For weeks now, I tried to write a different post, a one celebrating the harvest and using the traditional themes of the Fall Equinox in the druid tradition. Yet, it turned out to be very difficult to write. There's been so much change and challenge in the last two years. While our garden is certainly bountiful and we are bringing in the harvest on our homestead, I found these narratives of "putting in your work and getting a harvest" really problematic to dwell on because for myself and so many others, that whole idea has crumbled in workplaces and cultures. In talking with friends in a variety of fields and contexts, I think that's perhaps the thing that's been most difficult for everyone during the last year and a half–the loss of that narrative, of that stability, of that dependable way forward. A lot of those expected cycles and seasons were disrupted, and it appears that most of us are never going back to "before." This led to my own thinking and meditations about the new skills that getting such a harvest in today's age requires–resilience, like I shared a few weeks ago, but also other themes I've touched on, such as flow. In other words, just like our traditional wheel, this new set of skills and themes may help us find balance, grounding, and stability in an increasingly unstable world.
I'm not suggesting that we abandon the traditional wheel or the themes of harvest or balance at the Fall Equinox, because these themes are still very much present on our landscape and in many aspects of our lives. But, I do think we need to build into our traditional wheel and celebrations a broader set of thinking, visioning, and ideas that might help us live, adapt to, and thrive in this new and less predictable age. In other words, if the stability of the Holocene allowed agrarian societies to develop elaborate spiritual traditions surrounding planting and harvest, what does the instability of the Anthropocene require of our spiritual traditions? What themes or concepts can those practicing nature-based spirituality embrace now so that we can offer a better vision for the future? It is this question that I will consider today for the Fall Equinox, and I will return to this question for the next seven holidays as we move froward through the next eight seasonal holidays–creating an wheel of the year that offers us tools for visioning and resiliency.
So with all of that written as a way of introduction to why I'm deviating from the traditional theme for the Fall Equinox (and subsequent holidays for the wheel of the year in the coming seasons), I'm going to present some themes that I think are powerful lessons for us to incorporate into spiritual practices and seasonal celebrations. So let's turn to one of these themes: receptivity!
Receptivity as a theme for the Fall Equinox
Hickory, Maple, Aster, Hawthorn, and Poke mandala on moss
Receptivity has a lot of dimensions and definitions. In its most simple form, it is about openness: openness to new ideas, to change, and new experiences or patterns of life. Its about accepting what comes rather than trying to force things in a specific direction. Receptivity is about us simply allowing things to flow in, rather than trying to force things in a specific way. When you dig into it, receptivity is a very good theme for the "harvest" narrative, because with receptivity, rather than cultivating an expectation of what we want and expect to come, we are open to what is and what comes our way.
One of the reasons that Receptivity is such a good theme is that it is a counter balance to the effort-reward cultural narrative that is tied to the Fall Equinox and themes of harvest. There is one enormous problem with the effort/reward theme on a larger cultural level: it belongs to a different age. It belongs to the Holocene, an 8000-11,000 year period of stable climate that allowed humans to develop agriculture, allowed humans to have some predictability about their surroundings, and allowed us to develop symbolic understandings like those drawn upon for the modern wheel of the year. It also belongs to the 20th century, when stable careers were common and people would retire from blue collar jobs with pensions. But we are not in the Holocene any longer, both climate-wise and culturally, we've moved onto the Anthropocene (or, as Stephen Pyne recently called it, the Pyrocene, the age of fires). The Anthropocene is characterized by human-driven planetary changes which destabilize every aspect of our lives. These changes are increasing in intensity and will continue throughout the course of our lives and into the lives of our descendants. Many now point to 1950 as the time when the Anthropocene officially began, with humanity's "great acceleration" of consumption and capitalism. But like any age, it takes time to ramp up, and it is now in the 21st century, seventy years later, we are really starting to see the accelerating effects of the Anthropocene. In thinking about these changes, both culturally in the last 18 months with the pandemic, and in the wake of the UN's release of the IPPC 2021 climate change report, we need some new themes.
While we have traditionally based the wheel of the year on more recent agrarian human ancestors as part of the Holocene, we no longer live in that age. Agrarian societies depend on very limited numbers crops for sustenance and survival. For a culture that depends on a small number of crops, getting a harvest from those crops becomes absolutely critical for life, and it makes sense that a huge amount of their spiritual tradition was focused on the harvest. If you think about many of the harvest traditions–they was (and still were) focused on staple crops like apples, wheat, and barley without which our agrarian ancestors would not have survived. This is also of why situations like the failure of one crop were so devastating; for example, the Irish Potato Famine in the 1850's killed over 1,000,000 Irish and sent many of them (including my own ancestors) in search of new places to put down roots.
However, if we go back further to the time of our more distant hunter-gatherer ancestors, we know that they lived and thrived through multiple destabilized climates and planetary ages. If we examine their experiences with obtaining a harvest–the picture emerges quite differently. Most hunter-gatherer societies still had a few foods that were central to their diets (like acorn eating cultures, specific animals that were hunted and revered, etc) but most lived off of an incredible variety of different foods, in some cases 1000 or more (as you can learn from ethnobotanical guides like M. Kat Anderson's Tending the Wilds or Charlotte Ericssen-Brown's Medicinal and Other Uses of North American Plants). These foods vary considerably from season to season–hardwood nut crops, for example, have a "mast year" every 3-5 years. That is, while there was always food to harvest, the kinds of food, amounts of food, and timing of it was pretty variable and required us to simply accept what was, capitalize on what was, and move forward. (As an aside, hunter-gatherer societies did also not suffer from what some scientists would call "diseases of civilization" like heart disease or diabetes; see more about this at this article).
So let's focus for on gathering and how it is tied to receptivity. I do a lot of wild food foraging and wild food education in addition to tending a 5-acre homestead and growing a lot of food. The mindsets for gathering vs. farming are really different. Both are based on innate wisdom and knowledge of the land, but there are expectations in homesteading/gardening that are simply not present in wild food foraging. With foraging, you never really know what you might encounter or how abundant things might be. You can only use your knowledge to go to places where you've found food before and use your knowledge of the timing of the season to help you see what is out there. One year, the wild berry crop is massive while the next there's practically no berries to speak of because of a late frost. One year you could harvest hundreds of pounds of chestnuts and in the next, they are full of worms but there are incredible amounts of lamb's quarters to make flour. That's how it is when you are foraging for wild foods–you just put yourself out there to look and see what you can find. Hence, receptivity and gratitude for the harvest.
Receptivity: Bardic, Ovate, and Druid Practices
A ritual altar at the fall equinox
Receptivity is a pretty challenging concept for many of us who grew up in Western cultures, and I think its grown a lot more difficult in recent years. Here in the US, for example, an extremely polarized cultural and political climate encourages us to shut down, to not even be willing to hear voices that are different than our own, and to spend time only with people who think and act like we do. US culture also maintains the effort-reward faulty narrative that suggests that if you simply work hard you will be successful. Obviously, that's a lot different from cultivating receptivity. Thus, I think it is useful to work to cultivate spiritual practices that cultivate receptivity. And yes–I keep using the term "cultivate" very specifically–this is something we can bring into our lives, like a new skill we are learning. Here are a few methods to practice receptivity through the lens of bardic, ovate, and druid practice.
Receptivity and Wild Foods: An Ovate Practice
One way of cultivating receptivity and honor the harvest is to take up a wild food foraging practice and take a day to go out and seek out wild foods. Wild foods can be found in all settings, from urban to wilderness, and its just a matter of time and building your knowledge. See if you can find enough for to create at least part of a meal. This time of year in Eastern North America, they are particularly abundant–you can find wild apples, hardwood nuts (hickories, chestnuts, butternut, walnuts, hazelnuts, acorns);fall greens (usually there is a second harvest of greens like dandelion); grain harvests (wild amaranth, lambs quarters, or yellow dock); and fall mushrooms (Hen of the Woods, late Chicken of the Woods, Honey Mushrooms, etc). Building an ethical foraging practice and bringing some of this into your regular practice allows for not only a deep knowledge and reverence of nature, but also a way to align with ancient human ancestors and cultivate receptivity.
With any wild food foraging practice, I want to stress the importance of ethical harvest. Offer gratitude and respect to what you are harvesting, seek permission, and monitor wild food populations. For an introduction to ethical foraging, please see this post. I also have two general posts that can get you started on wild foraging with resource and book suggestions: here and here.
So as a fall equinox celebration, you might gather some wild foods leading up to the Fall Equinox and then prepare a celebratory meal in gratitude and reverence for what the land has provided. Supplement this with food from your own garden or farmer's market and enjoy the feast!
Receptivity: A Fall Equinox Journey of Spirit
On the druid side, we might think about how to create receptivity through spiritual connection and ritual. Druid practices are about ritual, meditation, and celebration. For this practice, rather than planning a formal Fall Equinox ceremony, you will simply allow yourself to experience the magic and enchantment of the living earth, be guided by spirit, and create an ongoing ceremonial experience for yourself.
To do this, plan on spending some deep time in nature, at least an hour or more. Ideally this will be a place with some wildness to it. You might take a few tools with you–an offering blend, a harvest knife, your crane bag, a spiritual journal. But don't plan too much–the idea is to allow the ceremony to unfold on your journey.
When you get where you are going, start by opening up yourself to a ceremonial experience. Keep your mind and intentions open but do any protective work you see as necessary (e.g. I would do AODA's Sphere of Protection ceremony to begin). After that, begin to walk and explore, seeing what you are drawn to. Leave offerings, talk with trees, and spend time simply communing with the living earth. Look for messages in the forms of animals, clouds, wind, trees. See what calls to you and the work you can do to celebrate this year. This might be a tree meditation, a grounding ceremony in the woods, forest bathing, taking a nap, making offerings, building a nature mandala, etc. The point here is that rather than prepare a pre-concieved plan for your Fall Equinox, you simply allow spirit to guide you.
As you are exiting the forest, give yourself some time to return. Breathe deeply, "close" the ceremonial experience in whatever way you see fit, and take time to return to the mundane world. Carry what you've learned about yourself and nature with you into the coming season.
Receptivity: Cultivating in Community
Bardic practices involve both creative expression as well as community, and in this case, this practice focuses more on cultivating open relationships with others. The practice is simple:
Talk to someone who believes very differently than you do in a non-judgemental, open way*. One activity to help you cultivate receptivity is to find someone who has very different life experience, different political or social views, and/or a different way of seeing the world from you. Spend time asking that person questions to understand what they believe and why they believe it. As you are listening, work to withhold your own judgment (note your emotional reactions) and also work hard not to respond to them in a way that would put your own beliefs at the center of the discussion. Ask questions, listen, and absorb what they are saying. After you've done this, express gratitude to the person for sharing their time and thoughts. (And yes, I realize how incredibly hard this might be to do, at least for those in the US right now. Try it anyways. Strip aside the common political stigmas and simply listen to a person as a human being).
After you've done this, meditate on the experience. What did you gain from this experience? Did it reaffirm your beliefs or did it allow you to really experience a new perspective? Do you have more empathy and understanding for those who may believe differently than you?
(*I am grateful to Dr. Abby Michelini for this practice. Abby recently completed a dissertation and I was honored to be a dissertation reader on her project. Her project was to create poetic narratives from people on radically different sides of the spectrum and use those as a way of cultivating deep listening to bridge political and cultural divides. And you know what? It worked. After seeing her study, this practice gave me a lot of hope. I started trying this practice in my own life and I was really grateful for this as a new tool to cultivate openness and receptivity towards others! So I'm sharing it here!)
Closing
Learning how to cultivate receptivity in such challenging times offers us a powerful tool. It allows us to be more flexible and adaptable to things that we can't change and encourages us to find delight in the unexpected. May your feet tread ever lightly upon the soil and your lungs fill with clean air at this blessed Fall Equinox!
Also, If you are interested more in this topic, cultivating your intuition, connecting with our primal ancestral roots, and in connecting deeply with nature, I wanted to draw your attention to a fabulous 8 week online course by Jon Young, Nate Summers, and Sarah Fontaine starting soon! Here's a link to the Intuitive Tracking course https://www.primalnate.com/intuitivetracking I'll be taking this course, and I hope you consider it as well!
Dana | September 19, 2021 at 8:30 am || URL: https://wp.me/p19QCR-1il
)0(
Take Action
In order to make our dreams come true, we must take action rather than simply wishing for what we want.
There is a popular misconception that we might be able to just wish our dreams into being. Maybe on some other level of consciousness, this is the case, but here on earth what we need to do is take action in our lives. Vision is an important companion to our efforts, but it can't accomplish anything all by itself. When we focus on what we want and ask for what we want, we are initiating a conversation with the universe. Our desires, passionately defined and expressed, bring about valuable and relevant opportunities, which we then respond to by either taking or leaving them.
Many of us are afraid to step out into the world and make things happen, and so we hang back, dreaming and waiting and watching. There are times in life when this is the right thing to do, but this phase of inaction must eventually give way to its opposite if we are to build our dreams into a reality. This can be really scary, and we may fail and struggle, but that's okay because that's what we're supposed to do. Waiting for everything to be perfect before we act, or waiting for what we want to be handed to us, leaves us waiting forever. No one expects us to be perfect, so the best thing we can do for ourselves is to get out there and take action on our dreams.
One of the hardest parts about having a vision is that when we test it in the laboratory of life, it often comes out looking completely different than what we had in mind or, worse, it doesn't come out at all. If you read the life stories of people who have brought their dreams into reality, you will hear many stories about this experience. But you will also hear about hard work, taking action, perseverance, and, finally, the successful birthing of a dream.
)0(
Gilberto Rides Again Chapter 19
by Stephen Halpert
As they boarded the return flight from Greenbush to Boston, Ramon took Gilberto aside. They sat together in the back of the plane. Ramon sighed. "I'm doing my best with Sarah. But resisting her demands is like standing up against a man-eating tiger."
Gilberto chuckled. "But I thought…."
Ramon shook his head no. "It's just that she insists we go for a drive most afternoons; park, sit in her Jag by the Charles and drink coffee. She pours out her heart to me. It's like I've managed to become the little brother she never had."
Gilberto nodded. "I hope you're doing her some good."
Ramon shrugged. "Who knows. Mostly I listen, but make sure to get in my two cents." He shook his head and sighed. "I'll tell you this: she's terrified. She thinks someone will murder her, possibly that deceased husband of hers. He caused her all sorts of emotional damage. From what she said about how he acted, most other women would be broken."
"But I thought he drowned."
"His body was never found," Ramon said, "remember?"
Gilberto shrugged. "Could be I guess."
Ramon nodded. "I told Rosa what was going on with her. She urged me to be the devoted little brother. And so far, that seems to work."
Gilberto smiled. "Good for you."
"Oh," Ramon said. "Not to change the subject but, I'll be getting my upgrade and you can give Mona my old cell phone."
Gilberto nodded "Thanks, that's thoughtful of you. I'm not thrilled with the idea of my ten-year-old daughter having a phone, but times are changing."
As an announcement prompted them, they rose and returned to their seats. The return flight was uneventful. Sitting beside Maria, Gilberto read Soccer News while she checked out her email and perused Facebook.
Sara Midgley and Buzz's secretary Grace Moynihan sat in the forward cabin. They were monitoring Buzz's admittance to a long term care hospital in Boston. The initial medical prognosis had not changed. He remained in an induced coma. An ambulance was scheduled to meet the flight, and take him to a hospital. Sara and Grace would accompany him through admissions making sure everything was in order.
As they collected their belongings, Maria yawned. "Those last few days felt like an eternity."
Gilberto nodded. "I wouldn't trust those people in Greenbush as far as I could spit."
She took his hand. "You were wonderfully tactful. At times I feared you'd deck someone."
Gilberto grinned, drew her closer. "And be sued, maybe even jailed on some absurd bogus charges? Southern justice? "
Maria took his hand. "As far as I'm concerned those two old ladies are witches who put some sort of hex on Buzz."
"That must mean that from the get go they didn't want that merger to be completed."
She nodded. "I doubt Colonel Dimwittie had a clue as to their intentions either. But who knows?" She kissed his cheek. "After all, this is all theoretical. No such thing as a hex, right?"
He took her hand. "I'm not so sure about anything anymore."
"Me neither. Except my love for you."
When they arrived at their condo, Maria went to check on Mona.
Coming into the living room, Gilberto saw Joey and Toni sitting beside one another on the big sofa. They were gazing into each other's eyes like star crossed lovers. "We're engaged," Joey announced, chin held high.
Gilberto nodded and said nothing. He knew that to be a good listener he needed to wait before voicing any opinion.
Toni looked up at Gilberto "My mom doesn't think it's such a good idea. But she's really old fashioned. We're in love and feel dedicated to each other." "Our being engaged and getting married makes it real," Joey added.
"And you're not pregnant?" Gilberto said lightly."
Joey's face reddened. "How could she be? We haven't gotten that far yet."
Maria came into the living room. She smiled and hugged Joey and Toni. "I just spoke with Rosa. She thinks matrimony is a bit premature. Why don't you just say you're going steady. That's a good beginning."
"My mom's so convervative," Toni said.
Maria sat down with them and began chatting.
Gilberto smiled. He left the living room and walked down the hallway to Mona's room. Inside he saw her carefully feeding the ants in a glass container. She looked up at him and smiled. "This is my ant farm," she said proudly.
Gilberto shuddered. "Why are they in the condo? They are insects and, they're dangerous."
"Oh daddy," Mona said softly sounding like Maria. "This is my ant farm, and they're for my science project at school. They're so amazing to watch, especially Homer. That's him." She waved her hand excitedly.
Gilberto took a deep breath. "Who's Homer?"
She pointed to what Gilberto construed as a swarm of ants. "That's Homer!" she said. "He's the one with the little green speck. He's so cute. I'm hoping I can train him like people train fleas at the circus. See look, he's giving those lady ants a bath."
All Gilberto could see was a cluster of ants crawling upon one another.
He gritted his teeth and shivered. In what he hoped was a firm but fatherly voice he said, "I don't want those ants in this condo. Put them outside on the patio."
Instead of arguing Mona jumped up and screamed, "Mom. Please mom, daddy wants to kill my ants."
Maria came in. "Aren't they're in a sealed container?"
Mona nodded. "Daddy's just being frightened."
"Don't be disrespectful," Gilberto said. Then he pointed to several ants on Mona's bedroom rug.
"They're ok," Mona said. I brought them in myself so they could get to know the ants in the farm. I thought they could all be friends."
Maria smiled. Our daughter wants to be a naturalist. She told me about the ant farm and I thought they'd be better than the alternative: baby white rats."
Gilberto's voice rose. "Rats carry bubonic plague," he said. "Please get them out of the condo." He paused and his voice became even louder, "Now."
Maria sighed and nodded. "Put them outside on the patio."
Mona stamped her foot and looked defiantly at Gilberto. "You're just frightened," she repeated."
"Without ants the world will end," Mona said dramatically. "They do so much for human life. Many people in China even eat them in chocolate sauce."
"Enough," Gilberto shouted. "Please Maria." "Outside if they must be kept until she takes them to school and leaves them there."
Mona glared. "Then can I have a pet white rat?"
"No," he shouted. He threw up his hands, turned and left the room, leaving Maria to console their daughter.
To Be Continued
)0(
Only Genuine Swear Words Work!
by Andrew Weil, M.D.
These findings come from psychologists at Keele University who tested the impact of swear words by measuring the pain threshold of 92 participants who agreed to plunge their hands in icy water and keep them there for as long as possible. The idea was to see if made-up swear words such as 'twizpipe' and 'fouch' helped the participants deal with the pain better than conventional ones. Study leader Richard Stephens, Ph.D., Senior Lecturer in psychology, said the study was the first to assess whether novel swear words have any pain-relieving effect. They didn't, but traditional swear words increased pain tolerance by 33 percent.
Source:
Richard Stephens and Olly Robertson, "Swearing as a Response to Pain: Assessing Hypoalgesic Effects of Novel "Swear" Words", Frontiers in Psychology, April 30, 2020, doi.org/10.3389/fpsyg.2020.00723
)0(
Kitty Kat's Korner
Humans' Guide to Kitty Tricksters
By Angie Bailey
Autumn is upon us, and human kids aren't the only ones who enjoy a clever trick (or a treat!) to celebrate the season. Here are six ways cats get tricky during Halloween — and all year long
Chair hijacking
You know the routine: Leave your chair for five minutes to grab a pen or pour some coffee. When you return, the seat cushion has magically grown fluff and ridiculously cute faces. And if you do decide to be a total monster and remove them, they're the ones who look offended. Now we feel guilty on top of everything else. So, like the all-day suckers we humans are with our cats, we surrender and grab a different, less comfortable, chair.
Pretend sleeping
Adult cats sleep an average of 15 hours per day, which includes periods of deep sleep, as well as shorter "one-eye-open" cat naps. As we're well aware, kitties make their own rules, and we're wise to let a sleeping cat lie. However, sometimes we want to grab our sleeping cat's attention: "Look at this new catnip cigar!" "Did you see the new box in the kitchen?" "Come say hi to Grandma!" If we elicit any response, it's usually a sarcastic cock of the ear telling us, "I hear you but choose to ignore you."
Now, ask the same cat if they'd like a treat or fill the air with the thrilling pop of a cat food can opening, and they're at your feet faster than you can say "seafood medley.
Hiding — sometimes in plain sight
Felines think they're excellent at concealing themselves, hidden away from the human eye — and sometimes they are. They're known to slide behind pillows and find obscure spots in closets. However, their trickiness is sometimes overshadowed by their inability to use non-cat logic or tuck their tails: "They'll never see me if I stand perfectly still behind this sheer curtain" or "Sure, I'm completely cloaked by the bed skirt." Apparently the exposed tail doesn't count. Pretty sneaky, kitty.
Cuddle teasing
Who doesn't love a kitty cuddle? They're the best when the cat initiates them, lovingly climbing onto your lap, nuzzling your arm and vibrating your entire body with mega purrs. One of the great pleasures in life is watching a cat heading toward you, that loving look in her eyes, slow blinks aplenty. Then she keeps walking, passing us right by like we were cheap kibble on the clearance rack. Her destination? Some random cardboard box that could never be as cozy as our lap. Those feline tricksters are such teases!
Helping themselves to food
Most kitties operate under the self-prescribed policy of, "What's mine is mine, and what's yours is mine." For some cats, this includes the contents of our plates. Case in point: the "dinner-and-a-show" maneuver. We're comfy on the sofa, completely engaged in the latest rom-com, plate piled with pizza slices on the nearby TV tray. The cat, borrowing a move from his ancestor's sneaky hunting techniques, slinks underneath the TV tray and waits for the perfect opportunity to attack the cheesy prey. At the very moment when the screen fills with kissy faces, a lone paw reaches up to the plate and pulls the slice into his clutches. Sometimes we immediately realize the pizza slice is missing, and other times we assume we mindlessly ate it during the kissy-face scene.
Acting like they haven't been fed
This is an all-too-familiar scenario: We arrive home from an outing and our cats greet us like they haven't been fed in days. Seriously, this kind of drama is usually only found on bad TV movies, but these cats are convincing. As we quickly rearrange our immediate priorities, placing our near-popped bladder at the bottom of the list, we grab the bowls and prepare to feed the starving furballs. Meanwhile, our partner enters the room only to advise us they've just fed the cats. The cats, as always, claim complete innocence.
Treat your trickster with these fun Halloween-themed goodies:
Bow Tie Cat Collar Set — Here for the Boos $26.95; madebycleo.com
Weruva Cats in the Kitchen Pumpkin Jack Splash — Tuna in Pumpkin Soup Recipe $16.99 for 12-pack of 3-ounce pouches; chewy.com
Skull and Pumpkin Catnip Felt Toys $7.45 each; www.etsy.com/shop/TheMinimalistCat
)0(
Weekly Horoscope: Sunday, September 19, 2021
https://georgianicols.com/weekly/
All Signs
There's a lot happening! This week, the Sun moves into Libra where it will stay for the next four weeks. At the end of the week, Mercury goes retrograde until Oct. 18 (nevertheless the shadow phase continues until Nov. 3. Therefore, if buying big-ticket items like cars, trucks computers and cell phones, wait until after Nov. 3.) The week starts off on a happy, upbeat note. Yay! But by Wednesday, squabbles are likely. Cat owners might feel calmed by "furplay". ((That semi-elicit feeling you get when a cat rubs against your leg.) This is not to be confused with another faintly elicit feeling – "muffinlust"! That's the anticipation you experience when undressing a cupcake.
Aries (March 21-April 19)
In the next four weeks, you will have a strong focus on close friendships and partnerships because the Sun is opposite your sign. (This is the only time all year this occurs.) When this happens, you have the advantage of having more objectivity, which allows you to more clearly see the relationship you are in. Nevertheless, Mercury retrograde is also taking place opposite your sign. Oy! This will attract ex-partners and old friends back into your world. Sometimes this is an opportunity for fun times and a chance to catch up on old history. Sometimes it's disastrous. That's because ex-partners come in all flavours, shapes, sizes and colours.
Taurus (April 20-May 20)
There are different messages for you this week. As the Sun changes signs this week, it means that for the next four weeks, you'll be gung-ho to work hard, work smart, and get better organized! You will set high, personal standards for yourself and want results for your efforts. Commendable! (So far so good.) However, Mercury retrograde will rob you of some of your desired efficiency. You will encounter delays, goofy mistakes, mixed-up communications, lost paperwork, missed appointments and broken equipment (including transportation). This means that right when you want to be on top of your game, Mercury retrograde will be like Loki – the trickster – trying to sabotage your best efforts. Courage!
Gemini (May 21-June 20)
You're in a playful mood at the beginning of the week. Ideally, you would love to escape somewhere, especially a fun vacation. Relations with children will also be pleasant. Admittedly, midweek there will be dissension or power struggles. The good news is that the next four weeks will bring opportunities to have fun and socialize with others. Sports events will delight. Fun activities with kids will please you. This is an excellent window of time to be on a vacation. Meanwhile, old flames might be back in the picture. This can be a challenge. Sometimes it's dreadful or sometimes you're Jennifer and Ben? Note, this is a strong week for those in competitive sports because you will give everything you have!
Cancer (June 21-July 22)
The next four weeks will be a strong emphasis on home, family and your private life. Many will be more involved than usual with a parent. One of the reasons you might have this strong focus on home and family is because of family reunions. Relative you haven't seen for a while might be camped on your doorstep and eating out of your fridge. Hopefully, someone will help you with home repairs? You're keen to make improvements and changes at home. Be patient with partners on Wednesday to avoid power struggles. (You need that like a fish needs a bicycle.)
Leo (July 23-Aug. 22)
Expect a fast-paced four weeks ahead! Your daily pace will accelerate because of a jampacked schedule full of short trips, appointments, meetings, extra time spent with siblings and relatives, increased studying and reading plus conversations with everyone. You'll be full of ideas and eager to communicate. Please note: in this same window of time, Mercury retrograde will trip you up because it is sitting in its own "home." Expect transportation delays, mixed-up communications, misplaced items, cancelled appointments, goofy errors and crazy misunderstandings. Very likely, you will hear from old friends and run into people from your past. Enjoy redecorating at home and buying pretty things.
Virgo (Aug. 23-Sept. 22)
"Show me the money!" In the next four weeks, you will focus on money, cash flow and earnings. You might contemplate big expenses and major purchases. You will have moneymaking ideas, especially ideas you considered once before. Why not try again? Run it up the flagpole to see if anyone salutes? Meanwhile Mercury retrograde will cause delays and mistakes. Cheques in the mail will be late. Be aware of all financial transactions because it's easy to make a mistake now. Perhaps information is incomplete? You might be led astray or jump to wrong conclusions? Disputes about money or possessions on Wednesday are possible. Fortunately, with Venus in your House of Communications, you are charming and diplomatic.
Libra (Sept. 23-Oct. 22)
Once a year, for four weeks the Sun is in your sign giving you a chance to recharge your batteries for the rest of the year. That time has arrived! You will feel invigorated, confident and energetic! Things will go your way and you will also attract important people and favourable situations to you. Furthermore, fiery Mars is in your sign! When you add the energy of this to the Sun – you end up being PowerPoint on steroids! Mercury retrograde is also in your sign, which means you will be plagued with silly delays, stupid mistakes misplaced items and car problems. You might encounter ex-partners from the past either in person or online. You might dream about them or think about them? Stay mellow on Wednesday. You will get a lot done this week.
Scorpio (Oct. 23-Nov. 21)
This is an excellent time to buy wardrobe goodies for yourself. (Check the daily Moon Alert to avoid regrets.) Meanwhile, for the next four weeks, the Sun, Mercury retrograde, and fiery Mars are all "hiding" in your chart. This means it's an excellent time for you to be retrospective and do a little navel gazing. Not only will you benefit from contemplating some inner issues – you might also do research and dig up answers to old problems. It will be very easy for you to "go into the past". You might also work alone or behind the scenes to do something to shore up your home and family scene. Whatever work you do now will have a pay off in the future. (We like!)
Sagittarius (Nov. 22-Dec. 21)
The next four weeks are a popular time for you! Younger people as well as physically active people will be in your world. In fact, some of you might be involved with a competition, especially to do with physical sports. Not only will you enjoy the company of others; this window of time offers you a good opportunity to share your hopes and dreams for the future with someone to get their feedback. (This is because their feedback will help you.) Likewise, it's a good window of time to do some serious goalsetting. Try this. Goals are helpful. They make future decision-making easier and they keep you on track. They give you a sense of purpose and clarity. Meanwhile, a hidden love affair might be taking place for some of you.
Capricorn (Dec. 22-Jan. 19)
The Sun will be at high noon in your chart for the next four weeks, which symbolically means it will be casting you in a spotlight. This is good news because this spotlight will be flattering! This means that without doing anything special, bosses, parents and VIPs will admire you in the next four weeks. (It's all smoke and mirrors.) Since you have this marvellous advantage – use it! Now is the time to make your pitch and advance your agenda. Squabbles midweek might take place but don't let this hold you back. By the end of the week, your ambition will be so strong you will achieve results that please you. This is also a lovely time to enjoy the friendship of creative, artistic people. "You're related to Pablo? I thought you looked unusual."
Aquarius (Jan. 20-Feb. 18)
You will have strong feelings of escapism in the next four weeks. "I gotta blow this pop stand!" Grab every chance to travel that comes your way. You might also explore opportunities in publishing and the media as well as something to do with medicine or the law. You will also have strong opinions about politics, religion and racial issues, which could lead to arguments. You are an idealist and you always want to make the world a better place. Very likely you will be revisiting old issues. Incidentally, Mercury retrograde will help you to finish important papers, manuscripts, screenplays or a book. You might also be in touch with someone in another country whom you have not seen for a while.
Pisces (Feb. 19-March 20)
Activity is taking place in one of your Money Houses, specifically the one dealing with the wealth and assets of others. Issues will be quite intense for you in the next four weeks. Past situations are suddenly back on your plate again. The good news is that the next four weeks are an excellent time to wrap up old business concerning wills, mortgages, shared property, insurance matters and anything that you own jointly with others. Squabbles and disputes about ownership might take place. Just remember – you can be happy or you could be right. What's going to be?
)0(
Weekly horoscopes beginning Sunday, 19 September 2021
If you're born within a cusp period (16 to 26 of any month); you're advised to read horoscopes of both signs covered by that period. You're on the border; you may have influences from houses within those signs.
Outlines are longer versions; consist of every possible detail of everyday and are based on three parts of each sign: 1st, 2nd & 3rd Decan; that is, any of three divisions of 10° within a sign of the zodiac. Even if you know or don't know your Decan; I recommend, please read all three Decan.
Aries
Personal theme: I am!!
Fire & cardinal sign: March 21 — April 19
Your horoscope for this week:
After a lengthy period devoted to dealing with a range of vital but often dull practical matters and various obligations, your ruler Mars has shifted to accent close alliances. Some are personal, a few out in the world, many are longstanding, although unexpected ones will pop up. Core to each is creating a new, timelier, if not easy-going, balance between you and others.
Animated talks will give you a lot to think about. You love to hear other people's views and opinions and lively conversation seems to be a great way to fill your time if you have nothing else to do. Friends have ideas about starting a joint project. There's no reason why you should feel bored or restless with so much going on around you to keep you interested and stimulated. Think positively as you start planning for the last three months of the year.
Before Tuesday's Full Moon it would be advisable to think back to all that was agreed in the closing weeks of 2020. Ideas and plans that were incubated during that time will likely now require attention. Partnership issues are high profile for all signs. In your case, these could be linked to business opportunities. This is the week of the Equinox when the Sun moves into your opposite sign and when Aries shows its independence by first of all partnering. Once you know who your opposite is, you also determine your competitors! With Venus and Mars in mutual reception i.e., each travelling in a sign the other prefers, the need to explore differences between people is boosted. In your case, showing the power and authority you've gained at work in recent months may be irresistible. Care though, should be taken that you don't alienate a Virgo or Pisces in the process.
Taurus
Personal theme: I have!!
Earth & fixed sign: April 20 — May 20
Your horoscope for this week:
Events are as thrilling as, in many situations, they are disruptive. However, each is triggering timely changes in elements of your life. While some will be the result of your own persistent efforts, others may be so sudden you're unsure what to think or how to respond. In every case, begin by saying yes, even if it's tentative. For now, life's about exploration, discovery and excitement.
Household arrangements are turned upside down which will be annoying. You always like to have everything planned well in advance. What currently seems to be a nuisance will turn out to be a blessing in disguise. It won't be easy but try to sit on any vague feelings of irritation. Instead of trying to fight against it, do your best to swim with the tide. Learning a new skill could be frustrating if there are too many people trying to teach and advise you.
Your ruling planet, Venus, is now in mutual reception with Mars. (i.e., each is travelling through a sign the other prefers). What this does is to boost the energy of both. That this effect coincides with both the Full Moon (Tuesday), and then the Sun's arrival at the Equinox, (Thursday), suggests this will be a dynamic week for all signs. Relationships, partnerships and unions will all be high-profile. You might even consider making a merger: driven by strong desires and emotions but also using expertise and knowledge you recognise that you have acquired since the end of 2020. Ideas that you thought of towards the end of 2020 should now have a momentum that is compelling and irresistible – taking you on an exciting career path.
Gemini
Personal theme: I think!!
Air sign: May 21 — June 20
Your horoscope for this week:
Even at your most optimistic, you'd be surprised by the good fortune you're experiencing. While not every idea, plan or offer will last, each will broaden your horizons or lead to new ways of doing things. The secret? Try out absolutely everything. In some cases, you'll gain valuable insights, then move on; but in a few, that first step will lead to unexpected, yet welcome, developments.
Be careful about revealing your thoughts to others. There are times when it is wise and sensible to keep your views silent, even when you are asked for them. Either someone will take what you say the wrong way or take your ideas and pass them off as their own. A disappointment that once held you back from achieving your aims will not be repeated so stop imagining the worst. Think positively. Whatever your goal, tell yourself you can do it.
It's reasonable to expect that a Full Moon accenting the backbone (or career axis0 of your solar chart, together with the Sun's arrival in another of the Air sign, Libra, will provide a dynamic seven days. Change is afoot. On top of this, the two planets, Venus and Mars, are in what is known as mutual reception (i.e., each is travelling through a sign preferred by the other). This boosts the energy of both. Venus and Mars are the relationship pairing and so likely that a fresh working partnership will be formed. As of Thursday's equinox, and the Sun then transiting the research and development area of this same chart, your ideas could be high-profile. Take time to consider those that have been developing since December last year when there was a rare alignment of Jupiter and Saturn in another of the Air signs, Aquarius. It is entirely possible the genius idea was seeded then. Now it reaches its next stage. The challenge is to persuade others to review it. Given that security may be an issue, you may find that others are open to ideas which a few months ago they would not have considered necessary.
Cancer
Personal theme: I feel!!
Water & cardinal sign: June 21 — July 22
Your Horoscope for this week:
Obviously, you'd rather plan even extensive changes well ahead. However, the current planetary setup is about you and others thinking and moving swiftly. Often this means venturing into new territory, in terms of your lifestyle, work or close alliances, and without discussion. Saying yes, despite being short of facts may seem unwise. While often changes are tentative, each is broadening your horizons with wonderful if unanticipated developments.
You're making the most of any chance you can get to meet up with friends. You won't be surprised therefore when social plans are on the expensive side. Someone in the family will ask you whether it's all worth it. You feel it is doing you good to have fun without counting the cost. There's a sense of haste and determination in the workplace and you can be relied on to carry out your fair share of the responsibility.
The combined effect of this week's Full Moon in another of the Water signs, Pisces, with the Equinox on Thursday, and the mutual reception between Venus and Mars (when each is travelling through a sign preferred by the other), suggests this will be a dynamic week for all signs. Relationship issues will surely be high priority. Given the equinoctial accent on the backbone of your solar chart, it seems likely that working partnerships will have your full attention. You will need to take care that you are not overly emotional around the Full Moon prompting someone to consider whether or not you are the right person for a task. Assuming that you can control emotions (!) and instead offer the kind of support they need, then, it may be that you are considered the absolute best person for a role which a couple of years ago did not exist. The breath-taking speed at which everything happens could be breath-taking disconcerting. You might then enjoy the company of an Aquarius whose perspective, so very different to your own, raises a few laughs and help you maintain equilibrium.
Leo
Personal theme: I will!!
Fire & fixed sign: July 23 — August 22
Your horoscope for this week:
What's coming your way is as thrilling as it is unexpected. When you're organising plans, you'll happily move swiftly, but if changes are taking you into new territory or are up to others, you're cautious. Don't be. During this powerful cycle, experience and chance encounters are you best teachers. Final decisions? Not yet. This is about discovering new pursuits and, often, new people to join you.
You might feel nervous about taking on a new challenge as this is bigger than anything you've ever done before. One way to overcome your uncertainty is to face up to anxieties instead of letting them stand in your way. Some unwanted commotion late in the week will turn out to be a storm in a teacup. A friend or neighbour has a habit of exaggerating everything. You won't be so quick to believe their stories in the future.
This week includes a Full Moon (Tuesday) and the Equinox on Thursday. It concludes with an opposition of Venus to Uranus across the backbone of your solar chart and yes, this could bring a life-changing decision. Think of yourself as being at the controls of a plane: at some point you have to decide where and when to land. Decisions need to be made. Not making them is disconcerting. You'd be right to suppose that those made around the Full Moon would surely be based on emotion and might not be the best long-term course. You could though, run plans past a Gemini, Libra or Aquarius friend or colleague. Though their responses will likely be very different, the fact that they take an Air sign perspective i.e., they take the 'eagles view' should be most helpful. That, in turn, could lead to you agreeing a slightly altered but exciting course of action affecting how you live and work; and yes, property matters could once again be discussed.
Virgo
Personal theme: I analyse!!
Earth sign: August 23 — September 22
Your horoscope for this week:
Only weeks ago, you debated potential changes in several areas of your life, existing arrangements and future plans, and committed to some. You regarded those as final. However, events between now and the end of September indicate there's more. Explore each, if only to familiarise yourself with the people, places and ideas involved. Note, you're not alone in these changes. Join others. Together you'll learn a lot.
Too many people have too many ideas, offer too much advice and cause too many distractions. In areas that cause confusion, your best option is to try to sort it out alone. You can think better when working quietly in the background. Start planning for the last few months of the year. You could learn a lot and be grateful for any experience gained through further education and travel. ' You're never too old to learn something new.
Tuesday's Full Moon is the annual one in your opposite sign. It takes place at the very end of Pisces and yes, you could experience moments of absolute exhaustion. It may be that you've been thinking too much. Yours is a sign with known skills for meticulous planning. It may be that you've given too much and you actually need "time off for good behaviour'. That though might not be available. The chart for Thursday's Equinox shows Venus moving into opposition with Uranus. This is likely to bring shakeup to all signs of the zodiac. You could be thrown a significant sidewinder by being asked to join a team, or to take on extra responsibility based on just how well you've done in recent weeks. What might be wise is to consider whether your delicately balanced nervous system can accept this. Perhaps you should suggest a trial period?
Libra
Personal theme: I balance!!
Air & cardinal sign: September 23 — October 22
Your horoscope for this week:
Ordinarily, Wednesday's move by the Sun into Libra would mark your own personal new year. However, the events shaking up your life and the circumstances of others are leading to more far-reaching changes. While, in a few, decisions are clear, most are so complex they'll require lots of thought. Take your time. Others may be in a rush, but there's no need for you to hurry.
Some good luck through a partner's efforts is likely. An offer of promotion or written confirmation of more money coming your way will bring a surge of excitement and optimism. Any plans you may have to broaden your mental horizons may be nothing more than daydreams and fleeting thoughts. It will either be the expense of a course or the time you will need to put into it that puts you off committing to this.
The Sun reaches your sign on Thursday but before doing so comes to Full Moon on Tuesday; and yes, emotions could run high. There are many reasons for this: not least of which is the approaching opposition of Venus, your ruling planet, to Uranus. It's not the first time that this has happened in recent years but this time an alteration in partnership direction seems more likely than not. Your financial situation could be affected and yes, even the threat of this would be mildly disconcerting at the start of the week. There is high probability of you waiting for others to take action. You might also have to accept that before equilibrium can be reached there has to be disturbance. Yours is a sign that craves balance and harmony. The very idea that you have to cope with turbulent waves might not be pleasing. Yet you've ridden several of these in the last decade and must surely now have some experience. In fact, you could consider yourself a master navigator. So, far from this being a frightening or threatening time, you could seize the controls, accept that change is inevitable and start driving things the way in which you want them to go.
Scorpio & Ophiuchus
Personal theme: I desire!!
Water & fixed signs: October 23 — November 21
Your horoscope for this week:
You don't think of yourself as a perfectionist, until faced with circumstances such as this week's, in which you're making joint decisions; and, often, you're shocked how few questions others ask. While usually you're subtle, the swift pace and importance of the actual circumstances force you to be uncharacteristically frank. If this worries you initially, you'll soon be enjoying, and learning from the resulting discussions.
Surprising things are happening in your closest relationships. A more mature approach will work wonders and this will help bring you closer to people you haven't been able to understand recently. You will also find yourself more in tune with relatives you don't normally get on with. Any investment made at this time is almost certain to take the shape of improving your lifestyle and surroundings in a pleasing and pleasant way.
It is entirely reasonable to expect that a week that contains both a Full Moon, an Equinox and Venus (travelling through your sign) opposing Uranus will be one of high drama. You don't have to be centre stage! It is likely however, that colleagues will be altering direction, defining new goals and that you will feel disconcerted as a result. Add to that the feeling that even more work is headed your way, and you have to decide whether or not to be energised by the challenge or overwhelmed. It would help if you were in peak physical fitness. That's something you might need to give extra thought to. Scorpio is one of the Fixed signs of the zodiac and it is all too easy for you to get stuck. What would perhaps alleviate stress, is ensuring that you get plenty of movement. Taking a walk – and preferably with a Virgo or Pisces colleague might help. Though their reaction to events will likely be so very different to your own, there is the strong possibility of you finding something to laugh at and so releasing tension.
Sagittarius
Personal theme: I see!!
Fire sign: November 22 — December 21
Your horoscope for this week:
Whether it's discussing ideas or actually making plans, you've a knack for sidestepping pointless details. Ordinarily that's useful. Now, however, what seems minor could be of pivotal significance. The problem? You won't know that until you've done some investigation. So do something out of character and plunge in. Once you begin, your perspective will change dramatically. What you discover could be as fascinating as it is unexpected.
A journey that takes you away from familiar places may not provide you with the break you had been hoping for. Transport delays and other frustrations will make you wonder whether you would have done better staying at home. Friends are gathering together. A party will seem to develop from nothing and the weekend will be a good time to have some fun. A gift from someone special will give your spirits a boost.
With the Full Moon accenting the backbone or career axis of your solar chart, to be followed two days later on Thursday by the Equinox, and the annual opposition of Venus to Uranus, this could be a week of high drama: obviously affecting all signs but, for Sagittarius providing moments of high drama. It wouldn't be so surprising if a group of people needed your expertise and in particular, your understanding of how situation has developed. This is more than just being the class historian. It's about understanding and explaining original motivations. It may be that you're asked to take sides. Whilst instinctively you may know which is 'right', and be tempted to persuade others to your point of view, hold the thought that before the end of this month, Mercury will turn retrograde. It's likely that crossed wires are in danger of forming. Be as clear as you can be – and even if it upsets others, demand that agreements are recorded.
Capricorn
Personal theme: I use!!
Earth & cardinal sign: December 22 — January 19
Your horoscope for this week:
True, nothing could undermine the current superb planetary activity. In fact, some events seem too good to be true. The problem? While things really are that good, tricky events in the background are triggering shake-ups. However, these, too, hold promise. Plunging in, then dealing with details later may be out of character, if not seriously worrying; but you'll soon recognise it's the ideal approach.
You will do your best to avoid making judgements without knowing all the facts. That's why you will take some of the things people say with a pinch of salt. If you need to make an important decision, you will do so only when you have all the information necessary to make a sensible choice. An older colleague will announce they are retiring soon. They are warning you in advance so you can prepare yourself for a possible promotion.
A week containing both the Full Moon and the Equinox. together with key aspects involving Uranus suggests a week of high drama. It might be wise to take a deep breath before it begins. The Full Moon comes first (Tuesday). Emotions are likely to run high with others acting with an urgency which would have been a helpful energy weeks ago. Yes, these could be pandemic-related but it might also be that newly-crafted working schedules hit immediate difficulties and that there is a degree of panic as a result. Others will no doubt look to you for a cool, calm and collected response. Not for the first time, you are likely to be irritated that certain issues weren't addressed months ago. Yet amidst all this, you might also sense that you now have expertise and knowledge that is truly needed. Your status may be altered as a result. If you can keep calm and be super careful with your use of language, you could position yourself to take a significant step up the career ladder.
Aquarius
Personal theme: I know!!
Air & fixed sign: January 20 — February 18
Your horoscope for this week:
Usually, you're the first to spot and explore innovative ideas of any variety. Yet you're oddly wary of a range of unexpected offers. The real problem is your instincts are saying they're not only thrilling; they'd lead to changes more far-reaching than you're ready for. Or so you think. At least explore these. The experience will transform your attitude and you're thinking about the future.
Whatever you commit to, you will be serious about it. That's why no one can accuse you of setting your sights too high. It will mean a lot to you to be able to achieve the goals you are now setting yourself and you will put your heart and soul into this. Once you have decided on what you want to do, you will share these intentions with those who are close to you. A loved one will have something to celebrate. In the weekend, you will happily give yourself up to the sociable atmosphere around you.
It's said that those of your sign have curious perspective. Certainly, it does seem that you're able to take the 'eagles' view'. That ability to look at the long-term, and to some extent fixate on what could be, can be sabotaging at times. Yet at other times is most useful. Where others seem to be going off in one direction, you are not afraid to go off in a different one. That's likely this week given the combination of Tuesday's Full Moon followed by Thursday's Equinox and the opposition of Venus to one of your ruling planets, Uranus. It won't be at all surprising if you appear particularly exercised; political even. There may be very good reason for that too. Another – and strong possibility – is that your career will take a decided 'left turn'. You will need to take care that your outspokenness doesn't get you into difficulty. Think through implications. Be aware too, that it can take time for others to catch up with your thinking. In so self-sabotage many ways you are too far ahead of your time!
Pisces
Personal theme: I believe!!
Water sign: February 19 — March 20
Your horoscope for this week:
While every sign will be influenced by the powerful Full Moon, on the 20th, which triggers a series of changes over a period of days, because it's in the sign of Pisces, you could find yourself questioning your own feelings and certain longstanding convictions. The trick? Note these and where appropriate, discuss them with others but avoid taking action on ideas or plans until later in the week.
All that is needed to get friends interested in meeting up with you is to send a few short text messages or e-mails. If you are missing someone, get in touch with them. Make this a sociable week and make the most of any chance to join in with friendship activities. Are you single? You could be your own worst enemy if you turn down the chance of a date because they don't look like your type. Remember: looks can be deceptive.
It's reasonable to expect that a week that contains the Full Moon in your sign, and which is followed by both the Equinox and the annual opposition of Venus to Uranus will be a week of high drama. Expect to find yourself centre of attention. This will likely be particularly important in the working scene. It could be that others feel you have untapped gifts. It might also be that you have one of your 'feeling left out moments' and need to be noticed. Take care that you don't self-sabotage by playing the victim role: you're not and you needn't be. You have much to offer. In particular, your ability to deal with those who to others can be difficult and even obstreperous, adds to your value. More than that, and though you have a reputation for being forgetful, you also have the happy knack of recalling information just when it's needed. Some would say this is a magic touch. Certainly, it looks as though that will be prominent by the end of the week: leading perhaps, to an invitation to join a new team.
Home Page: https://groups.io/g/CelestialPrognostication
)0(
Every Day is Earth Day! Love Your Mother!
)0(
Goddess Blessings!
Live Well – Laugh Often – Love Much
High Priestess Training
Healing Arts and Pagan Studies
http://Goddessschool.com/Paganstudies/index.html
http://Goddessschool.com/Paganstudies/healingarts.html
Teach a witch a spell and she can do that spell. Teach a witch the craft and she can do magick!
GrannyMoon, Teaching the Craft for over 20 years!
Herbs!!! Herbs!!! Herbs!!!
Interested in herbs and healing? Learn with GrannyMoon!
The Healing Arts Certificate Program Four great courses! Buy three get one free!
http://Goddessschool.com/Paganstudies/healingarts.html
WordPress: http://about.me/granny.moon
Follow Me On Facebook!
https://www.facebook.com/pages/GrannyMoon/195999690442789
https://www.facebook.com/GrannyMoonsMorningFeast
Try it… you will like it! Twitter @GrannyMooninVA
LinkedIn
http://www.linkedin.com/pub/granny-moon/3a/137/444
GrannyMoon's Weekly Feast
https://grannymoon.wordpress.com/
"We all come from the Goddess
And to Her, we shall return
Like a drop of rain, going to the ocean"
)0(
"May the circle be open, but unbroken,
May the love of the Goddess be ever in your heart.
Merry Meet and Merry Part
And Merry Meet Again!"
Goddess Bless!
GrannyMoon